As a distinguished innovator of purpose-driven mentoring, coaching, and education, Rainbow EDU is the premier choice for families and students who want transformative educational experiences
Our educators don't just tutor subjects. We illuminate, motivate, and inspire. We cultivate deep and lasting results by getting to know your student and their unique learning style. Whether your student is excelling beyond expectation or struggling to stay up to speed, we can build their confidence and develop the tools they need to get caught up, get ahead, get inspired.
MEET FOUNDER
CINDY CHANIN:
I founded Rainbow EDU Consulting & Tutoring in 2004 with the goal of transforming student's lives through the power of personalized education combined with inspirational mentoring and enrichment programs.
WHAT OUR CLIENTS
SAY ABOUT RAINBOW EDU
"For three years running, our family has enthusiastically committed to our work with Rainbow EDU Consulting & Tutoring. We've covered so much ground together! From highly competitive school admissions, to academic tutoring in AP US History and STEM, to high school paving (Cindy's signature program), to college explorations and admissions – all three of our students have thrived with meaningful and productive support."
Tayler Park, Harvard-Westlake Parent: Daughter admitted to Harvard, Yale BA/MM
I am beyond impressed with Rainbow EDU and Cindy Chanin. We found her company by chance when looking for someone who could share in our daughter's unique struggle of juggling the demands of being a professional performer and a diligent scholar with goals to attend an Ivy League school. I was thrilled when I learned Cindy herself had a similar background and she built a strong connection with my daughter. Cindy and her team guided her, giving her the confidence and preparation she needed to achieve a near-perfect SAT score. When the time came to jump into the college application process, I reached back out to Cindy despite there being many local experts in DC, because I had grown to trust Rainbow EDU's process, authenticity, and approach. Cindy jumped right in and personally worked with my daughter to help her find her angle, her differentiator. Cindy's guidance and support gave my daughter the confidence she needed to create a stand-out narrative combined with a unique way to showcase her background in dance to illustrate how her strengths and unique abilities will make her an outlier and invaluable asset to Yale's college community. Long story short: my daughter was accepted to Yale's Single-Choice Early Action program and is over the moon. We are proud of her hard work and dedication and we are immensely grateful for Rainbow EDU's guidance. They are truly best-in-class and I highly recommend Cindy and her team.
former Governor of Rhode Island
Rainbow EDU educators are accomplished, extraordinary artists, scientists, and mentors. They are kindred spirits who embody our mission, vision, and values.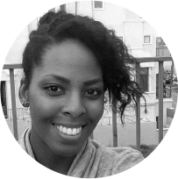 Homeschool
Behavioral Therapist
Learning Differences
Social Justice
Social Sciences
Standardized Test Prep
Law Admissions
Humanities
Composition
STEM Research
Biology
Marine Biology
Cindy Chanin of Rainbow EDU Consulting & Tutoring says applying for scholarships at what might seem like the eleventh-hour can be a daunting experience, but it's certainly not impossible.
"When Ivies make up their incoming freshmen classes, they're aiming for a diverse ensemble — a dynamic cast of characters. They're not only looking for well-rounded students but also for angular students — students who can fill a specific niche or role as part of this season's curated student body," said Cindy Chanin.